Acts of Kindness
Kindness Update – Kindness is Finding Our Kingdom Time!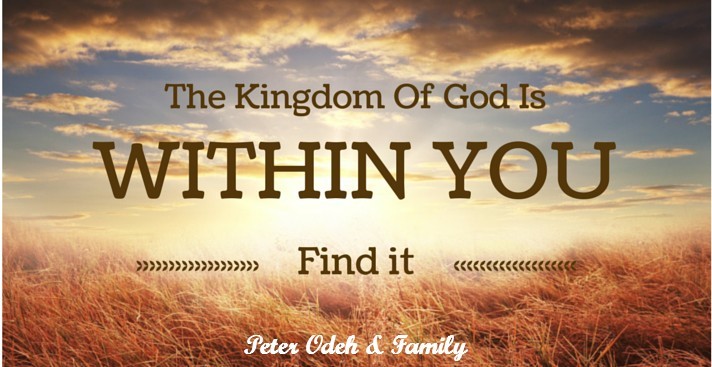 I thought that Pastor Nels' sermon this past Sunday entitled "Finding Your Kingdom Time" was a great follow up to last week's Attitude of Gratitude Challenge! The scripture was Matthew 25: 31-46, and we were challenged to think about our personal "Kingdom Time" as he mentioned a recent study that revealed we should be spending approximately 11 hours per week in service to the needs of others. In verse 45 of that passage in Matthew, Jesus says, 'I tell you the truth, when you refused to help the least of these my brothers and sisters, you were refusing to help me.'
We had a couple of great responses about last week's Challenge, and I share them below:
1 – Wow- that was fun! After reading that long list, I decided to do something with my grandkids. I took cards and asked them to think of one neighbor who did something nice for them this year and we'd sneak the card into their mailbox. Turns out it was a lot of fun for all of us. They decided to give them some of their left-over Halloween candy and took the card to their door. Thank you for your kindness in "nudging" us! It is what Thanksgiving is all about!
2. As directed, I printed me a copy of the Attitude of Gratitude Challenge last week, read it, then put it where I could refer to it during Thanksgiving week. With the challenge in mind, I was surprised to see that I had a score of 10 to report back! As I counted my blessings, I counted this opportunity to make me more aware of my need to be grateful!
Thank you to those who shared their stories, and thanks to Pastor Nels for keeping us mindful of our Kingdom Time!
Have you seen God today?
If you see God at work this week, there are two ways you can share what you saw!
1) Be a blessing to others by sharing your Act of Kindness (no names please) below. Then check back each week to learn how others are passing on acts of kindness.
2) There is a Kindness box in the library on the window sill, along with paper and pencil. Share your God-Wink, perhaps someone else will be inspired!
Responses submitted will be shared here on our website and in our weekly email newsletter the "BLAST".
Previous Submissions
This is an act of kindness that I heard about this week. A friend of mine shared that while she was in line at Food Lion the other day, the cashier who was just coming on duty asked if she could go in front of her to purchase her drink so that she could report for duty, which my friend obliged. The cashier handling the sale told her fellow cashier, "You should offer to pay for the groceries of the lady behind you for her kindness". To the surprise of my friend, the cashier did just that – she had the groceries added to the cost of her drink and paid for my friends groceries valued at $50! My friend said she cried for about 30 minutes she was so surprised and happy!
—————————–
At the Dollar Tree in Evans, this very nice teenager at the checkout asked me, "Has anyone told you today that Jesus loves you?" I replied "Well, no, but I sure would love to hear it." After that he said, "well, He does!". I thanked Him, of course, and told him I hoped he had a blessed day – and I thanked God for revealing His Holy Spirit to me through that young man!
—————————–
I showed up at the church today at 7:10 am to find a whole bunch of "helpers" to set up for the Craft Show! It was heartwarming to see them there and they were even smiling! We are so blessed to have a church family that is there when we need their help!
—————————–
I made a rather significant and necessary purchase recently, and to my surprise, the salesman asked me at the end of the transaction what my favorite charity was. When I told him, he said his company would be making a generous donation to that organization! How kind is that?
—————————–
I experienced the hands and feet of Jesus in the local Food Lion parking lot recently. They were in the form of a couple who gave me a pamphlet called "The Cross" and an "I Love You! – Jesus" calling card. I appreciate the lovingkindness in their hearts for their fellow man that they showed to me!
—————————–
While talking with a friend recently about how our daughters are frequent shoppers online through Amazon these days, yet another by-product of the pandemic, she shared a beautiful act of kindness that her daughter does. Realizing how busy these delivery drivers are and have been for several years now, her daughter has chilled bottles of water and snacks at the point of delivery outside her home so the drivers can help themselves and be refreshed! I think I'll pass this thought on to my daughter!
—————————–
"Many years ago, scientist and skeptic Robert Faid set out to prove through science that God and the Bible events were not true. Through his exhaustive research, instead he found out it was all true, could be verified by science and he wrote a book documenting his discoveries.
When I was in the Greenville/Taylors (SC) area, our Sunday School class studied this book. Although I can't remember all, the way he explained the Trinity made a lasting impression on me. I have shared this with many through the years. It goes like this …
The Ocean is God – powerful, vast, sparkling, surrounding all, covering all as far as eyes can see and beyond
The Wave is Jesus – (integral part) – connected to God – a part of God comes back and forth from God to us bringing Him to us and us to Him
The Mist is the Holy Spirit – also connected to the ocean (God) – Jesus comes from the movement – Jesus cannot be seen, but can be felt
I have personally experienced this special connection, treasure it, and visually reconnect anytime I have gone to the ocean. I also have a necklace I found in Florida depicting a wave and call it my "Jesus necklace". I encourage you to stand on the shore and experience it for yourself. May it stay in your heart and vision as it has for years in mine!"
—————————–
As I think about the kindness of heroes in my life, I am reminded of the following motion song I sang as a young child during Sunday School – it is sung to the tune of "The Old Grey Mare", and the words are: "I may never march in the infantry, Ride in the cavalry, Shoot the artillery. I may never fly o'er the enemy, but I'm in the Lord's Army! Yes, Sir!"
—————————–
I pushed my filled grocery cart to my car, then suddenly realized I didn't have my keys! I really didn't want to push the cart back up to the store but didn't know what else to do – when a young lady who had observed my dilemma offered to stay with my cart while I went back in, even telling me, "I saw a set of keys at the check-out counter". She was right, and they were mine, and I thanked her for her kindness when I returned!
—————————–
We were unloading our very full cart in the grocery parking lot, when a young woman came up and asked if she could help. Since there was a case of 24 cans of coconut water in the bottom of the cart we gratefully accepted her offer. She then asked if there was anything else which we refused and thanked her. As soon as she was gone, I remarked that we should be ashamed of ourselves. We had seen this girl earlier and remarked not very kindly about all the piercings on her face. "Judge not, or you too will be judged." Matthew 7:1 Lesson learned!
—————————–
The grandmother, bursting with pride as she shared this story, reminded me of how children learn what they live! Her very young grandson Noah who was a preemie baby and receiving special tutoring instructions was engaged in a game with his teacher where a correct spelling of a word would give points to the speller. When asked to spell the word "were" Noah spelled it "w-e-e-r" – when the teacher told him that was incorrect, he told her, I knew it was spelled "w-e-r-e", I just felt bad that you didn't have any points
and I wanted to give you some!"
—————————–
"That (Vietnam War Memorial) wall brings so many tears, and yes, stories! I've been there several times to trace names for friends who could not get there… it was amazing every time I went!"
—————————–
While sitting in the waiting room at the Skin Clinic, I overheard the receptionist say to a patient who was checking out, "We have a young lady with us today who will be graduating this afternoon". The patient was not visible from where I sat as there was a door separating the waiting area. I looked at the lady across from me and said, "we should clap when she comes through the door!" Ohers in the waiting area joined in to applaud as the door opened – out walked a beautiful young kindergarten graduate who was shocked, but she and her mom gave us a smile!
—————————–
I was at Ingles and had purchased three cases of water. I am fairly strong so had no problem picking up the cases of water and putting them into the shopping cart. I got to my car and started to put them into my trunk when a young man came up and said, "Let me do that for you."
I thought that was so refreshing to have him help me like that, without asking! So I thanked him profusely for being a polite person.
His response gave me a giggle.
"Ma'am, I was a boy scout and they taught us to help old ladies!"
I was helped and got a giggle out of it as well!
—————————–
As I was returning to my table with a full plate in one hand using my cane in the other, I passed a table. Immediately the man at the table jumped up, asked to carry my plate to my table, which he did and even went to the supply station and got me silverware. That small act of kindness made my day!
I have received many small acts of kindness from complete strangers and I pass them on at every opportunity. These small acts of kindness take so few minutes out of our busy schedules, but the message they send is more powerful than words can say. Messages like: "I see you", "I care", "You are important", "May I help" – affirmations we all need, especially in today's world.
—————————–
While shopping in Dollar General this week, a lady came up to me and handed me a colorful "calling card from Jesus" that had the message of John 3:16 on it followed by "I Love You!- Jesus". We shared from our faith for a few minutes, then I thanked her for her kindness. She responded that she liked to hand the cards out with a silent prayer that the Holy Spirit would touch that person's life – I hope she could tell by my reaction that she is being very effective with her ministry!
—————————–
I've heard that "almost" only counts in horse shoes, and I learned it definitely does not count in acts of kindness! A large, elderly lady and her young son were standing outside Walmart as I was entering the store. Each was carrying packages and looked distraught, and they both asked, "Can we use your cell phone? We need to call our home and have someone call us a cab to go home." I replied that, of course, they could use my phone, and while searching for it, I realized I had left it in the car! I was parked at the other end of the parking lot and had already run out to the car one time to get my eyeglasses, so I told them I did not have the phone on me, which was true. I went into the store, and when exiting, they were still standing there, and I asked if they were able to call home and they said they were and were waiting for the cab. I wasn't proud of my decision to not help, but I did feel better knowing someone had! I will go the extra mile the next time something like that happens.
—————————–
While emptying the bags in my shopping cart into my car at Walmart, I found a small item in the bottom of the cart that was not bagged, and I felt sure had not been scanned at the check-out. I took the item back to the check-out clerk – it was an inexpensive item, but would have made a difference in her checking out at the end of the day.
—————————–
Standing in line at the check-out counter, I observed the young man at the cash register. He was so very pleasant and efficient; he handled the sale with the person in front of me while, without letting it interfere, responded to the customer before her who he had just checked out when he asked him for directions. He remained very attentive to his current customer and then with me. When I picked up my packages I told him, "In case you don't hear this today, you are doing a terrific job and I thank you!". With a big smile on his face, he responded, "thank you!".
—————————–
During a discussion with the receptionist while waiting for a recent medical appointment, she shared a grandparent story that was touching to me. Her grandson has Asperger's syndrome and she was telling me about how for him everything is either black or white – there's no in-between. He loves to go to church with his grandparents each Sunday, and while his parents do not attend church, she got a little twinkle in her eye when she said, "You never know what God may have planned!"!
—————————–
This week's Kindness entry came as a written message that was left in the Library after the Youth Class Jesus Love You "Snow Much" bulletin board was removed; the message found its way into the Kindness box in the window: "Please, Please, Save Me – Everyone loves what I say to them! Thank you Snow Much!";
—————————–
I had a little car trouble in a Greenwood parking lot the other day, and a kind young man named Jamar took the time to look under my vehicle and put me at east that it was a minor issue that there should be no problem with driving home, and that it could be taken care of by a local mechanic in my hometown. When I thanked him, I also told him I would say a prayer for him and he smiled and said, "Please do!"
—————————–
"This beautiful 9-year-old child in the kindness shirt is from Boquete, Panama. Lucia climbs trees and plays ball with her brother so it is no surprise that PE is her favorite subject in school. She lives with her older brother, mother, uncle, grandmother, and grandfather. The members of this family overflow with kindness. Whenever we visit, Lucia and her brother run to the car with smiles, hugs, and greetings using our names. Her mother has translated for us, her uncle has worked on our car, her grandmother has cooked fantastic meals for us and her grandfather has helped us over and over to navigate life in business and in our mission work in Panama. We feel blessed and loved!"
—————————–
"On Friday we met a young man who wanted to meet missionaries who work with children. Yesterday we took him to the coffee farm church. Levi, the young man, gave us his testimony. He is from the indigenous people here and left an abusive home. He wants to provide a coloring book to teach children there is a Christian Way out. It is a powerful story. He fits in our verse, "He replied, Blessed rather are those who hear the Word of God and obey it." Luke 11:28
—————————–
The other day I was standing in the grocery store looking at a young woman ahead of me in line. She had a few items including a bag of Hershey "hugs". She stepped up to the cashier and paid for her items. Then immediately she ripped open the candy and offered the cashier one. To my surprise she turned around and offered me one. That sweet kindness made my day.
—————————–
Random Act of Kindness cards were placed into bags of Valentine candy and delivered to each of the 20 residents at a local low income housing complex.
—————————–
Last week, I had the chance to pay forward an act of kindness that was shown to me about a month ago when the person behind me in line at the Chicken House paid for my order when I realized I had left my money in my car. In the checkout line at the Dollar Tree, I heard the woman in front of me say "oh, I left my money in my car!". That was my cue, and I knew what I had to do. So I had the cashier add her purchase to mine. It felt good to have that opportunity!
—————————–
American YouTuber MrBeast is using his success to do some good. In his most recent video, he paid for the eye surgery of 1,000 people. "In this video, Donaldson, a 24-year-old known online by his moniker MrBeast, in a video which has garnered more than 45 million views in just 48 hours, teamed up with Jeff Levenson, an ophthalmologist and surgeon, to provide cataract surgery for uninsured people who are legally blind due to cataracts. In the video, Donaldson shows patients getting their bandages removed after surgery, and then shows their reaction. For many of them it was the first time they had seen properly in decades. Donaldson's list of patients came from a search of homeless shelters and free clinics. A little coordination with other eye care nonprofits, and the mission was accomplished!
—————————–
I went to the Chicken House in Lincolnton last night to pick up an order I had called in. Before leaving home, I checked my wallet and I had just enough money to pay for the order. I went inside and waited my turn at the counter, and when it was my turn, I realized I had left my money in the car so I told the cashier that I would be right back with the money. About that time, the man behind me said, "that's ok – I'll get it". I was already on my way out the door, so I got the money and went back in to hand it to the cashier. She told me the gentleman had already paid her and gone outside. I hurried outside to hand him the money but as he was getting into his vehicle, he told me to "have a good day" and shut the door of his vehicle. The kindness of his gesture brought tears to my eyes – now I must pay it forward!
—————————–
At a Christian women's conference that I was attending with my mom and sister, I saw a lady walk in by herself. She looked lost as she scanned the crowd for a place to sit. I felt God prompting me to go and invite her to sit by us. She immediately gave me a hug and said I was an answer to prayer. Her neighbor was supposed to attend the conference with her, but had backed out at the last minute. She almost didn't come because going alone felt lonely. However, she found the courage to attend the event by herself. Her husband had passed away and she knew she would find encouragement and comfort if she went.
—————————–
I recently lost a set of keys I told my neighbor about my loss while we were walking. That evening she and her husband traced our walking path with a very bright light trying to find the keys. Since they weren't successful, my neighbor took a large very powerful magnet and searched our yard and driveway looking for the keys. My husband found the keys later but the neighbors really touched my heart with their kindness.
—————————–
Just a quick note to thank you for the Acts of Kindness articles each week. They are Spirit filled, thoughtful, thought provoking and like last week, downright tear jerking. I sent the story of Lily Rice to my sisters and children because I didn't think it was proper to cry alone…
—————————–
I had my car cleaned inside and out at a car wash in Evans. When they told me it was done, I got back in the car to a twenty dollar bill on the console! The man who cleaned my car had found it. My purse had slipped off the seat as I was driving. I was so thrilled that he was so kind to me! I tried to give him the money, but he smiled and said Merry Christmas!
—————————–
I had the opportunity to experience Jesus with a salesclerk at KFC in Greenwood on the day after Christmas. She was very enthusiastic about taking my order, smiling and talking as if we were old friends. Of course, the subject of our extremely cold weather came up and she proceeded to tell me that the heat in her home went out during the Christmas weekend, but that she was able to get her children situated in the homes of relatives so that she could help with getting her mother home from the hospital. I commented to her that she certainly seemed like one who realized how blessed she was in spite of her circumstances. She gave a huge smile and said, "Yes, that's right – as soon as I looked up and thanked God for all of my blessings, my heat came back on!"
—————————–
We sometimes forget what a large impact small gestures on our part can make. Throughout the year, I receive daily at least 4 or 5 emails from a dear friend who lives alone in Augusta, GA, doesn't drive, and probably has very little contact with others except through her email contacts. Her emails to me are typically forwarded messages she has received that may be serious or humorous in nature. I routinely do not open all of her messages but do try to occasionally send a response to her so that she knows she has made contact. Over the holidays, I received the following message from her: "Thank you for the good wishes and your kindness. Just a few words mean a lot and keeps us going on with our thoughts of good memories – my best memories." It brought tears to my eyes, and I am now determined to be much more intentional and frequent with my responses to her emails in 2023!
—————————–
We were granted access, by a kind and gracious attendant, to an event parking lot even though we had not 'pre-purchased' a parking slot. Two people in the car could not have handled a long walk to the event.
—————————–
A friend of mine who has a mission organization shared that one of the mission workers was buying 40 stockings and treats to fill them for mission children. When the mission worker was paying for her purchases, the man behind her in line asked why she was buying so many stockings. She explained that they would go to the nearby Indigenous children. The man then paid for all her purchases. He would not give his name or anyway to accept thanks.
—————————–
In the busy-ness of the Christmas rush, I encountered the kindness of strangers! My car had been signaling that one of my tires was low on air for about a week – and I had not heeded the message. While in Greenwood, a kind couple flagged me down while attempting to leave the Hobby Lobby parking lot; "your front tire is flat!" they yelled from their window. I thanked them and proceeded over to the Auto Zone business located just a few feet away. The young man there said they did not have air for tires but instructed me to pull around to the service station next door and he would come over and help me. I did this, but the air tank there was not working! To that, he told me there was a man in their store who had an air pump in his vehicle and if I pulled back over there, he would help me. I did that and met Tommy, a past manager of the Auto Zone who retired and had come back to work there in his retirement. He was so kind and would not take any pay! He just told me "Merry Christmas!"
—————————–
As parents, we consider it an act of kindness when we receive indications that our adult children are making wise choices in their selection of friends. I was blessed to have that feeling recently when my daughter's friend shared with me from her devotional time with her children as she drove them to school one morning.
—————————–
While collecting money at Food Lion for the McCormick Lions Christmas mission, a young man walked up and told us that a few years back, he lost his job and because of his anger, he also lost his family.
Lions used local social services to get names of those families in need, and that year he was sent a gift certificate to get food and toys at Wal-Mart for his family. He was able to give his wife and family something special that year. He took them to Wal-Mart and they bought toys and food for an even more needy family in McCormick and as he put it, "It felt good!"
Now he is back with family and has a good job, so he was making a sizable donation for families this year to get Food Lion Certificates!
—————————–
Hearing the congregation of McCormick UMC cheering for kindness on World Kindness Day – Sunday, November 13 – was a beautiful experience! May God bless His Servants who reach up and out to share the love and kindness of Jesus with others!
—————————–
I just heard the following kindness report on the news and wanted to share it: Officers from the La Vista Police Department in Nebraska responded to a call on the morning of October 15 to the home of a 78-year-old man who had passed away from medical causes. The wife of the deceased man was worried as she was to provide cupcakes and cake for a funeral that day. Police Chief Bob Lausten posted on Twitter, and officers on the scene stayed and helped the woman finish her cakes!
—————————–
This personal story was shared by Bonnie Sala in Guidelines for Living: The father of two young children wanted to teach his two young children that kindness and bitterness can't hold hands. To do this, he made his kids memorize a verse from the Bible book of Ephesians, chapter 4, verse 32 which says, "Be kind one to another, tenderhearted, forgiving one another, even as God, for Christ's sake, forgave you." When his son and daughter were fighting away, he would bring them together, make them hold hands and looking into each other's eyes, recite this verse in unison to one another. Nothing could stop squabbling faster than knowing that this is how family conflict was going to be solved. It was horrible to have to do and definitely stopped the fighting. I know—because I was one of those kids!
—————————–
My English teacher was having a bad day this past week and one of my fellow students left a mess on her desk. When I got to school the next morning and saw that the mess was still there, I cleaned it up with the hope of helping my teacher to have a better day that day. She was very appreciative, and I felt good that I had helped her.
—————————–
At a drive-thru restaurant recently, my order was approximately $15 and some change. I handed the cashier $16. When he gave me my change, to my surprise he gave me a $10 bill! I looked at him questioningly, and he said, "you gave me two $10 bills". Of course, I had not realized it but then noticed that the second $10 bill I had with me was not in my wallet. I thanked him for his honesty and kindness and was very thankful to still have my extra $10 bill!
—————————–
I met a friend at the Talk of the Town restaurant in Abbeville last week. As I was waiting behind her at the counter to pay for my order, I noticed there were five police officers behind us in line. To my surprise, my friend turned to me to let me know she had paid for my order; little did I know until afterwards, however, that she had also paid for all five officers who were waiting in line! It was my pleasure to witness such a generous act of kindness by my friend!
—————————–
I was in a hurry in the grocery store and needed only to purchase a 20 oz. soft drink. The manned cash registers were all filled with folks waiting in line. One of the self-check-out registers was open, so I went there but learned from the assistant that it and all of those registers were "card only". I turned around to replace my bottle into the drink box when a couple behind me in the self-check-out line called out and said they would pay for my drink. They had observed what happened and said, "We'll check it out as we begin checking our order so you can take it on with you." I thanked them and they both said, "Merry Christmas!" – their kindness almost made me want to go home and pull out my decorations! I did say "Thank you, Jesus!"
—————————–
Going through the drive-thru at Burger King recently, I encountered three very efficient and polite young men who took my order and money, prepared my order, then handed it to me at the window. The kind attitude of the one who handed me my meal was overshadowed a little by the fact that when he turned away from the window, I saw almost all of his underwear. Focusing my eyes on the outside window to my right I read a statement that the business was owned by a military veteran. It was very timely, and it put my mind back on a positive track. When the young man handed me my order, I told him "Please tell your owner that I appreciate his or her service.". He smiled and told me he would do that!
—————————–
I was coming out of Walmart and it started to pour. I had a full cart of groceries and a new pillow that probably should not be getting wet. I had forgotten where I parked my car! Out of nowhere, a young man came up to me and said, "You are going back into the store." He grabbed my cart and I followed him as we went in out of the rain. When we got inside, he introduced himself as the manager. He said he'd run to get a new pillow and to stay where I was. Minutes later, he returned with a pillow. I was so grateful but his kindness did not stop there. He asked where I had parked and I had to be honest about not remembering where it was. I don't remember how, but within minutes I was laughing and all the tension left my body! He found my car, helped me to the car and unloaded my cart! I told him his kindness made me cry, it was so special.
—————————–
This weekend as I was thinking which recent act of kindness I was going to write about, I suddenly was off on a trip down memory lane. It was then that I realized an Act of Kindness goes on forever and thus the story I would like to share.
It wasn't too many days after his funeral when I found myself in an Augusta bookstore in the "Do-It-Yourself" section. I was not happy about this chore and so I had a frown that weighted my whole body down. After locating the two books I needed, I followed the cheerful voice of the check-out clerk to the register. It was obvious she was a happy soul, but I, as a new widow, didn't want that at that moment, so when the clerk saw my face, in a happy tone she said, "oh, honey, things can't be that bad." To which I snapped in an angry voice, "You just don't know". Realizing that sounded so out of character for me, I apologized to the clerk and said I was frustrated dealing with all the legal problems and the house repair problems. At that moment, this beautiful Black lady grabbed both my hands in hers, ignoring the line-up at her register, and prayed for me. I left the store with my purchases and in place of the frown, the biggest smile showing on my face. All the problems had been lifted from me.
I sat in the car a few minutes absorbing what had transpired and realized this was a commercial establishment so the clerk had put her job in jeopardy to pray for a stranger, especially at a busy time of day. Almost a quarter of a century has gone by since that special woman put everything on the line for a stranger. I remember the clerk's kindness and I pray I will be as kind as she, and, hopefully as willing to put everything on the line to show Jesus to another person.
—————————–
Over the weekend, I visited our local Food Lion. The cashier looked to be having a bad day so I asked her what her favorite candy bar was and bought it for her. She gave me the biggest smile., and said, "Wow! Thanks…that never happens!" Made my day!
—————————–
I saw God at the KFC Restaurant on South Main in Greenwood one Sunday after church. He was in the form of a Hispanic boy of 4 or 5 years who was dining there with his parents. They were seated in the booth behind me. Also in the restaurant was an elderly "bag lady" who we see quite often when we go there on Sundays; she is always seated alone and has a large bag in the seat beside her. Every now and then she pulls something from the bag then replaces it in the bag. Out of the blue, this little boy got up from his seat behind me and walked down to the table where the lady sat and handed something to her. She smiled and gave him a hug. No doubt everyone in the restaurant saw God that day!
—————————–
I had "one of those weeks" and lamented about it to a group at our church. The next day, after golf, I found a note and treat on my windshield saying.. "Hope your day is better today! Remember, you are never alone." I so much appreciated that kindness! I will try to do the same for someone else real soon!
—————————–
I was just at Walmart and misplaced my car. I was standing around looking lost. A couple drove up to me in a small truck and offered to help me find my car. I had just found it but it was so kind of this couple to take the time on this hot day to help me out.
—————————–
Having Sunday lunch in a restaurant with some friends, our waitress – who said she had only been on the job for two weeks – was quick to share that she had rushed to work after teaching Sunday School that morning to about 15 children. She further shared that her father had died from Covid recently and how she was trying to hold everything together. The four of us at the table looked at one another and resolved that we each wanted to give her an extra nice tip, which we did. How thankful we should be when God presents opportunities like this for us to reach out in the precious Name of Jesus!
—————————–
I was touched by the kindness of my friend who, after taking care of her deceased mother during her struggle with dementia, told me that she had signed up for a five-year study on memory loss. She said if it would help someone else, it was worth it.
—————————–
There is a town in frigid South Dakota where residents put stocking caps on all the statues in town with the known purpose that the homeless can help themselves to a hat!
—————————–
My daughter is taking time off from work to travel to Anderson, SC and sit with one of her former college classmates while she has weekly chemo for stage 3 breast cancer. This vision of kindness touches my heart!
—————————–
Just wanted to share a little 4th of July blessing in the form of a small act of kindness that should not be overlooked. Since many of our kindnesses occur in the checkout line, this one is no exception. I only purchased one item that happened to be on sale, but when the clerk told me the amount of the purchase, it was more than I expected. I was in a hurry and forgot to present my Food Lion card in order to get the sale price. I commented to the clerk that they were always so kind to ask for that card that it had completely slipped my mind. Although she had given me my receipt for the purchase and I had paid, she went back and re-entered the information, printed out a receipt with the sale price, and gave me my savings! I was not expecting this, but certainly thanked her for her kindness! Not sure about their policy on tipping, so I did not do it, but I should have given my savings to her!
—————————–
To the folks who just showed up in the 43 ft. $200,000 fifth wheel that costs double my house, you have a beautiful rig!
To the folks who are down in the woods in a bivvy tent, you guys are hard core, awesome set up down there!
To the folks who just pulled in with their 1979 c class with more rust than panel, I can only imagine the memories you've made in that thing. I bet that dent has a story!
To the folks who took that last site that nobody wanted, you pulled in, put down the seats in your minivan, and started cooking. Your dinner smells delightful!
Y'all, we all camp differently, and we may not agree on it all, but we have to remember the only thing that matters is memories are being made, and you're getting 120% out of your time with your loved ones. You have to forget HOW you go camping and remember WHY you go camping! That is camping, my friends! Spread love at the campground this season!
—————————–
"Your article this week brought tears to my eyes… what a great use of words… kneads… have a picture right in front of me of my last "special kneads" class ….back then they put "normal" with "special" and I hated all the labels… they were all my kids!! But for some reason, I see one child standing out in the picture.. he joined with another kid in the class after graduation and started pizza parlors.. Interesting duo those two… but I guess you can say they are kneading together now… actually, I think they did so well they are retired now!!!!"
—————————–
My neighbor visited me recently and brought me a gift from a business that she said made her think of me. The business is called "Special Kneads and Treats, Inc.", and it is located in Lawrenceville, GA. I just had to go online to find out more about it. I was so overwhelmed and impressed that I wanted to share it with my friends at McCormick UMC! And I thank my neighbor for sharing it with me!
—————————–
My neighbor was fighting breast cancer and I saw this super-soft, long-sleeved t-shirt on-line that said: "It is Well with My Soul." I knew that quote meant a lot to her, so I ordered it and dropped it off one day with a book of prayer."
—————————–
My Mother's Day was touched by the kindness of my grandson's high school baseball coach! My daughter shared with me a video that the coach had sent to her and all of the players' mothers. The video featured an individual message – one by one – from each of the team's players to his mother, expressing his love and thanking her for all she does for him, etc. That coach, a Christian family man, is teaching his players a whole lot more than playing baseball, and as a grandmother, I am very grateful!
—————————–
This is a story of Christian kindness that traveled from one denomination to another and then another. When a quilting friend at McCormick First Baptist Church learned of McCormick UMC's Prayers & Squares ministry's project of pocket prayer squares, she communicated with her two sisters in Columbia who attend yet another church, and the result has been over 300 pocket prayer squares produced for Prayers & Squares! Over 200 of those were created since the three sisters, here and in Columbia, learned about MUMC's upcoming Biscuits & Blessings event. Their beautiful creations will be one of the many beautiful blessings that are "served up" this Saturday!
—————————–
The older I get, the more I am learning to appreciate young people! Taking a wrong turn from the interstate, I pulled into a Dunkin' Donuts as two young ladies were getting into their car. Parked right beside them, I rolled my window down to ask if they could direct me to my desired location (which ended up being just a couple of miles from where I was). Not only did they direct me, they got into their car and actually led me to it!
—————————–
My 26-year-old grandson went to the Masters with his girlfriend whose grandfather is a member at the Augusta National. They dined at the Founders Dining Room. Knowing that his Pop would have loved to have had this opportunity, he "took him along" by taking a photograph of him with him that day! I know his Pop was smiling in Heaven!
—————————–
My neighbor passed away while on vacation in another country last week and her husband told us about the woman on the tour who sat with him for hours. He said she did not say a word the whole time, just rubbed his arm from time to time. That is what we need to do sometimes, just sit with folks … be there.. and pray for them silently.
—————————–
When checking out at Dollar General, I noticed an elderly woman struggling to hold the door open and push her shopping cart out at the same time. I asked if I could help her. After helping her get the cart through the door, I went to her car with her and helped get her items into her car, one of which was a very large bag of dog food. As I walked away, she said, "Bless you", and I responded with "Bless you, too". After I got a little farther from her, I heard her say to me, "I love you". I responded back with "I love you, too". This was a very touching moment for me as I realized her words came from her heart.
—————————–
I read this amazing story about kindness and wanted to share it:
During rush hour in a Chicago McDonald's, a man with cerebral palsy needed someone to help him cut and eat his meal. Hungry and determined, the elderly man wheeled himself over to the counter and asked, "Help me, please." The young cashier, named Kenny, shut down his register, put on gloves and walked over to the table where he sat down and carefully cut the meal and helped him eat. A young girl in line was touched by what she observed and shared it with others. The McDonald's owner had an official recognition ceremony for Kenny for his act of kindness, saying that "compassion should never go out of style". You can check out a video of this very moving story by googling "McDonald's cashier helps handicapped customer"!
—————————–
While sharing some fries and Coke with a friend this week, our waitress came over to tell my friend how much she loved her hair cut, to which my friend responded with a huge smile and thank you! This really touched my heart because I know how badly my friend needed to hear those uplifting words! We never know how much our kind words can mean to others!
—————————–
While eating at Chick-fil-A this week, I noticed a young mother with two young daughters who looked like they could be twins sitting a couple of booths from me. When their food was delivered to their table one of the girls said a bold "Thank You" to the server. When I got up to leave, I stopped at their table to let the girls know what good manners they have (and all three of them thanked me!). I looked at the young mother and said, "You're doing a good job!" It made her smile – I hope it made her day!
—————————–
I rushed to Food Lion when they first opened in the morning to purchase a couple of items I needed for the day. Trying to make my cash supply last until later in the day, I searched unsuccessfully in my wallet for a gift card that had been given to me. The young lady behind me observed what was going on, and said to the clerk, "I'll get that for her". I thanked her and told her I had enough cash, and then paid for my purchase. I took time to let the young lady know how very much I appreciated her kind offer. What a beautiful way to begin my day!
—————————–
There is an old decrepit man who shuffles around town with a walker. He always asks for money. Yesterday he approached me before I went into the drug store. I told him to wait till I got out. I got change and when I came out he was gone. I got in the car and hunted him down. He couldn't have gone too far. I found him and gave him five dollars. He said "God bless you." God did bless me. I felt good the rest of the day. Sometimes people say they don't give money because you don't know what they might use it for. God didn't tell me to make that judgment. He told me to love my neighbor and share.
—————————–
"Lise from the McCormick Humane Society was so kind to drop by straw for all of my homeless kitties that I take care of". This one act of kindness created more positive outcomes for these animals and touched the heart of their caregiver.
—————————–
Found money in the parking lot at Kohl's in Greenwood. Couldn't find the person in the store so I left a message on the car next to where the money was found and that person called me on my cell phone and was able to describe what was lost and I returned to give her the money. She was very appreciative.
—————————–
This week's kindness entry is a report on the Kindness Heart in the church fellowship hall. Since last week, a total of 19 hands of kindness have been added! Be sure to take time to check out the heart and give a hand for the kindnesses in your life as we move toward Random Acts of Kindness Day on Thursday, February 17!
—————————–
When checking out at Dollar Tree in Abbeville, the clerk handed me a penny that had a cross stamped out in the middle of it. She said that a customer had come in that morning and given her two of them as he checked out and she chose me to pass one of them on to! I had never seen anything like it. She said the gentleman who gave them to her told her he purchases the pennies and hands them out to others. Not only was I touched by her kindness to give one to me; it also brought a smile to my face to realize the blessings that this gentleman brings to many, many others.
—————————–
Kindness observed by young people sheds sunshine on our Kindness Gardens! I received such an observation from an 18-year-old who told of the kindness and helpfulness of the server who waited the table when he and his family went out to eat recently.
—————————–
A doctor in Greenwood told me I had to have an ECHO test done, then he wanted to see me so we could discuss it. My mind immediately thought that I'd have to drive to Greenwood twice the next week, but I was wrong! The Doctor said, "Oh, you live in McCormick. I will schedule the ECHO and the appointment with me shortly after on the same day." I felt so blessed to have a very busy doctor schedule the test and appointment to make it easier for me!
—————————–
"Kind hearts are the gardens, Kind thoughts are the roots, Kind words are the flowers, Kind deeds are the fruits, Take care of your garden And keep out the weeds, Fill it with sunshine, Kind words, and Kind deeds."
That little poem is one of my favorites and is appropriate for the favor extended to us by our kind hearted friend.! Both my husband and I came down with Covid last month. We were so spent… no energy at all…. but knew we needed to eat something to keep our strength up. Our friend asked if she could provide a meal for us but of course my pride and will to not impose on anyone prevailed so i declined her offer and regretted it almost immediately. Normally I like to cook but when feeling so badly the thought of what to cook and have to prepare it too seemed overwhelming. But she thought otherwise and decided one of her good deeds that day was to send some delicious soup over for us anyway. Her thoughtfulness brought us a much appreciated meal and can honestly say that soup was a wonderful kind of "sunshine" in our day!
—————————–
This is a beautiful kindness story that I loved when I read it and wanted to share it. It was told by a nursing home worker who shared that she painted a new resident's nails at work and, as they were discussing colors, she mentioned she wanted clear. She said, "The only thought that came to my mind was 'CLEAR'?! That's no fun.' I asked her why she wanted clear and she said, 'My hands are ugly, I don't want to draw attention to them.' I then carefully responded with, 'Your hands tell the story of your life. They tell the story of love, of care and adventure. These hands have touched and held things that most people can only wish to one day.' And with that, she went with the color pink for her nails. Sometimes what we are so insecure with, others find beauty in."
—————————–
My family was the recipient of a beautiful act of kindness this Christmas when, on December 1, a good friend delivered a huge stocking filled with 25 wrapped Christmas gifts – one for each day until Christmas Day! Each package was marked with the name of the person to open the gift. The Advent Season for us was made even more special as we were reminded of the most precious gift of all – the gift of Jesus – that we would receive once all the presents were opened! I will definitely plan to pay this forward during Christmas next year!
—————————–
Twice this week I have been the recipient of a small act of kindness. One day at Lowe's store I needed to know where to find the area for an item I was searching for and could find no one to ask. Finally I saw a young stock man on a small delivery cart and asked him directions. Instead of telling me which aisle to look, he immediately parked his vehicle, took me to the right place, helped me check out what they had in store (what I needed was not on display), he went back to the stock area to check and even took me to other areas that had related items where it might be found, and did not leave me until it was apparent he could do nothing further. His willingness and cheerful manner brightened my unfruitful search!
—————————–
Another day as I left Dollar General with my cart of purchases trying to juggle purse, cart and packages, a kind woman asked if she could help, took my cart down over barrier between, took them to my open trunk, then took the cart back to store making a longer task so much easier for me. A small act much appreciated.
—————————–
The morning of her surgery, my friend was in tears. A woman on the hospital cleaning staff asked my friend why she was crying. Hearing the answer, the cleaning woman asked if she could pray. That prayer was a comforting kindness to my friend.
—————————–
On the day before Thanksgiving, I received a call from one of my nieces who was traveling with her husband from her home in Georgia to visit their daughter and son-in-law in Maryland. She told me that the Lord had just put it on her heart to call me and let me know the impact I had on her life, specifically mentioning that when she graduated from high school, she remembered receiving a card from me in which I wrote "always look for Jesus". She is now the mother of four grown children, all of whom she home schooled during their elementary years and who are polite, successful Christian adults today. She served in the military during Operation Desert Storm and has struggled with some PTSD symptoms through the years, but her faith has served her well to see it through. Her kindness to call touched my heart, but what really touched my heart even more was realizing how "looking for Jesus" had touched her life!
—————————–
Kindness report! After we decorated the church on Saturday, I saw a church member in Food Lion searching for flowers for church that were more "Advent" to fit in with the decorations, so she thought about poinsettias. On Sunday, she quietly pointed to the 3 beautiful poinsettias in church and said when she went to our guy Ben in produce and told him her dilemma- he GAVE her the poinsettias and marked them paid. She was so happy and I saw a kindness in action! Just sayin' TGIC (Thank God It's Christmas!) indeed!
—————————–
While chatting with a friend of mine, she shared her recent experience at Family Dollar. The clerk had checked her out and when she presented a personal check for the amount, both clerks told her they did not know how to ring it up – she did not have the cash with her to pay for her purchases. The gentleman behind her asked the clerk to ring his items up with hers and he paid for everything! When she asked his name so she could reimburse him, he would not let her, and he told her "this was my chance to do a kind deed today".
—————————–
AOK (Acts of Kindness): making meals for someone you know who doesn't feel well is so appreciated and is such a blessing, of course, for the one receiving but I think even more of a blessing for the one doing the cooking. Sometimes because of physical problems you cannot do many things but you can always cook for others, make calls, send cards. It's so appreciated.
—————————–
As I parked my car and got out to go into Aldi's, I noticed two women standing near one another at the rear of the car parked next to me. They seemed to be totally unaware of any passers-by. As I got closer to them I could see why – they were deep in prayer – one of the ladies was praying for the other one very intently. As I went into the store, I looked their way and they were still in prayer. It was a very touching moment to me and one that made me wonder why we don't do more of that? If we saw more people praying for one another in public, could that help create a kinder, more caring world?
—————————–
For Veterans' Day, I sent a "Thank You for Your Service" card to a family member who is a veteran and called to wish him a Happy Veterans' Day; also sent a text message to my niece who is a veteran – it felt good!
—————————–
The opportunity to spread kindness for World Kindness Day presented itself to me. The lady behind me at the grocery store check-out line had only two items, so since I had quite a bit more than that, I asked her to go before me. She was very appreciative and commented how every day should be a day for kindness – I had to agree with her!
The quote from Max Lucado last week made me realize our need to not only remember to be kind to everyone, but also to recognize the kindnesses shown to me! Over the past week, there have been two beautiful kindnesses shown to me, and I thank God for putting such wonderful friends in my life!
—————————–
I recently mentioned to an old friend who I have not seen in a long time how much I love Mark Wills' song "Don't Laugh At Me" and the next thing you know I received the CD in the mail! Some kindnesses are really nice surprises! Now I need to pass it on and do the same for a friend!
—————————–
"I was walking through Target and my two-year-old was throwing a tantrum and another woman walked past me, smiled and said 'Don't worry. You're a great mom.' Just the encouragement I needed!"
—————————–
I was awakened at 2:30 a.m. the other morning and realized that most of the power in our home was off as well as the outside security lights. However, there were several outlets in our home that were working. It was a puzzle to me (and a little bit scary) as I tried to figure out what could have happened. About that time, I heard the sound of a utility vehicle in reverse gear and looked toward the road behind our property; then I heard the sound of chain saws. It was then I realized we must have had a storm (which I slept through!) and there must be some tree limbs down on power lines. Feeling much better, I was able to go back to sleep. But first thing the next morning, I called our local CPW office and asked the person who answered the phone to please express my sincere thanks to the workers who worked during the night so that we could have all of our power restored the next morning!
—————————–
This morning I stopped in Dollar General and watched one of my previous MHS students show the sweetest kindness to an elderly man with a cane slowly pushing a basket up to her register. There were several of us in line behind him so we were able to watch the time and care she took with her customer in spite of others waiting. She came around the counter and lifted his items onto the desk, then after ringing them up, went around again and put the bags into his basket and made sure he picked up his receipt. As he began pushing his cart toward the door, she said " Have a great day", then went to the door and held it open until he was safely outside. At least 4 of us stood and watched this slow but delightful interaction!
When it was my turn, I told KQ how I loved watching her in action, and that I would be sharing her kind acts on our church website. She always had a sweet smile, and it was great to be able to give her an 'atta girl', even this many years since I knew her in high school!
—————————–
Chances to show encouraging kindness can come in the least expected places! While at my hair appointment last week, a friend came in and began chatting with me. During our conversation, she shared that it was the 60th birthday that day of one of our local trusty mechanics (who, by the way, has always been a God-send to me and my family!). That gave me the chance to go by that afternoon and surprise him with a goodie and a Happy Birthday greeting! I thank God for opportunities like that!
—————————–
While trying to get out of a parking garage in Charleston the machine would not take any of our credit cards. A kind young man saw our problem, came over and used his card. It was accepted and was charged $10.00. When we tried to give him the money he wouldn't take it. I am now looking for a way to pay it forward. Good people everywhere.
—————————–
I was standing in line at Dollar Tree with only a card to purchase. Ahead of me were two customers with loaded carts. All of a sudden a store employee appeared and asked if I only had a card. She then opened a register to check me out. It may have been her job but I appreciated the kindness.
—————————–
In the check-out line in Dollar Tree, I was behind an elderly lady whose credit card was not being honored as the cashier tried to finalize her $12 purchase. Stepping up from just behind me was a young girl who took her personal debit card and swiped it so that the lady could complete her purchase. The lady and the cashier said simultaneously, "God bless you!" Since I was next in line behind the lady, I thought "I could have done that", but it sure was a beautiful sight to see such a kind young person reaching out to the elderly!
—————————–
While shopping in Aldi's the other day, I had the opportunity to show kindness to an elderly shopper who I met in the aisles a couple of times. She was looking for the tuna, and although I tried to tell her a couple of times where it was she was unable to find it. So I left my buggy and walked over to the area and helped her. She seemed very pleased and I felt good about helping her!
—————————–
Last week's Kindness entry about being caught doing good prompted me to share this story! My daughter, mother of two, teaches school and has "home work" to do most evenings. One evening last week when there was an extra amount to be done, she told me that my granddaughter offered to pack her Mom's lunch box for the next day which she did. My daughter said the next day not only did she have her lunch, she also had lots of snacks and a sweet note from her daughter reminding her to "have a good day!"
—————————–
I thank God today for the kindness of those who work at insurance agencies who go the extra mile to help their customers when they need it most! They could never be paid enough for the kindness they show to others!
—————————–
I want to share this kindness story I read recently. It's about two firefighters who were waiting in line at a fast-food restaurant when the siren sounded on their fire truck parked outside. As they turned to leave, a couple who had just received their order handed their food to the firefighters. The couple then got back in line to reorder. Doubling down on their selfless act, the manager refused to take their money!
—————————–
My heart was touched by the kindness of a good friend who I don't see very often when she told me the other day "You are in my prayers every night!" The way it made me feel made me realize I should be better at letting people know that I am praying for them!
—————————–
Sometimes it takes having a crisis in your life to make you realize just how many people care. Following my recent mishap, so many people offered to help me. As a result of this, I am inspired to do better about reaching out to others in need – to pay it forward. I just wanted to take this opportunity to recognize the kindness of so many who helped me and to express my appreciation.
—————————–
"As my eyes got worse, I mentioned it to my mail carrier as my box was down the long rough drive on my street. My post office box was soon moved up the drive right next to the carport! And often when I step out to my mail, there are 2 dog biscuits in there too!"
—————————–
In light of the fact that the US Post Office gets a good bit of bad publicity these days, I thought I would share a positive act of kindness on their behalf. I recently went by to pay our box rental and had already prepared a check for the payment. I also had an envelope with me to mail and I purchased a stamp. However, I walked away and forgot to pay for the stamp. In my mailbox the next day was my box rent receipt with a message and a smiley face on it – the note read "I paid for your stamp."
—————————–
If you have stopped by Burger King in McCormick over the last few weeks, you may be aware they have apparently had some staffing difficulties causing them to be closed a couple of times when I went to the drive-thru. The other day I placed my order at the drive-thru then proceeded to the window to pay for my order. The young girl who had taken my order had the most pleasant and helpful voice. At the payment window, after I asked to be sure the young girl there was the same one who took my order, I made it a point to tell her what a good job she did taking my order. She smiled and continued with her very pleasant disposition. "Who knows?" I thought to myself, "that young girl could be the change that Burger King needs to turn their staffing difficulties around!"
—————————–
I was in the local grocery store this week, and a very young new employee came up to me and asked with a smile if I needed help finding anything. I was so shocked, I told him I was thrilled he was working there now, that he obviously knew how to make shoppers feel welcome! I told him he made my day with his kindness!
A few seconds later, I realized I forgot to get the item I was looking for in the aisle he approached me! I went back to find the young man telling a new female employee about what I said about his kindness!
You guessed it, a few aisles later, that young lady asked if I found everything I was looking for! Again, I told her it was so nice to have helpful employees and how important they are since they are renovating and everything is moved around. She walked away with a smile…and so did I!
—————————–
I'd like to share this kindness story about a woman who, feeling rejected, went for a long jog at the beach… sea foam kissing her feet with each step, white sand footprints behind her, and the morning sky bursting with bright colors overhead. At the end of her jog she turned toward the ocean and took several deep breaths, mostly because the sky, and the Atlantic, had momentarily taken her breath away. She stood there on the sand and applauded. Yes, she literally clapped her hands in recognition. Because this is the only response life truly deserves: an appreciative applause!
—————————–
What a beautiful display of kindness we had from the congregation of McCormick United Methodist Church as people responded to the need of Coach Salliewhite's Basketball Shootout on June 11 and 12! The donations to this event came in the form of volunteers, monetary gifts, and many, many of the items on Rico's list of needs. That's what happens when we are moved by the Holy Spirit!
—————————–
What a blessing to see kindness connecting 2 of my favorite people. My friend has spent her life caring for and praying for others. She is now unable to do many things and must depend on others for things she used to do for herself. Several months ago, the gentleman who delivers meals to her, asked who mowed her lawn. With no family nearby, the answer was-no one. The gentleman said he'd be happy to start taking care of her large yard, and returned that afternoon with his mower. This angel, dressed as a friendly volunteer, has served the needs of many like me through his business, and now in retirement is continuing to be a blessing to many. And it is a blessing to me to know them both!
—————————–
For Memorial Day, I found a small American flag which I took to the local city cemetery and placed on the grave of my uncle who served in WWII, returned home as a young man and spent the rest of his life staying with my grandmother to help out since my grandfather had died when their six children were fairly young. He was a quiet man and I never heard him complain. With that flag, I acknowledged not only his great sacrifice to his country, but just as valuable, the huge sacrifice he made to help his family as well.
—————————–
Travelling on Washington Road in Augusta last Friday, I encountered a beautiful act of kindness as I approached a red light on this very busy four lane highway. To the right of me was a car that was stalled. Two young men in the truck behind it (driver and passenger) jumped out and pushed the car to an empty parking lot on the right, then jumped back in their truck just before the light turned green! If they had waited a few seconds longer, they would have been unable to accomplish that magnificent gesture! It made me realize the importance of acting right away when we get the urge to be kind!
—————————–
One of the kindest remarks I ever received was from a nursing home resident who told me,
"I can see Jesus in your eyes".
I was feeling sort of proud of myself (too proud, probably!) until I realized that the reason this woman

saw

Jesus was because she was

looking for Him!

It helped me put things in proper perspective, and I began looking for Jesus myself!
—————————–
I have been concentrating on "buckets" since last week's Blast, and it has been a real blessing to me to observe those who God has placed in my path who are working to fill the buckets of others. It is my prayer that someone might make that observation about me one day!
—————————–
My act of kindness happened this week at a Walmart gas station. While trying to pump gas for my vehicle, I was having difficulty with the instructions on the pump – it kept asking me to "insert smart card" and did not give me any other options (such as "skip") so I could not proceed any further. A nice gentleman was at the pump in front of me, and I lamented to him. He came over and looked at the screen, after which he told me that when he pumps gas there, he always takes his card inside to be charged in order to keep from "signing up" for something unintentionally since they seem to keep adding more messages to the screen. I took his advice and did the same then and the next time I made a gas purchase! He was wearing a Police cap from a local plant, and he certainly represented his profession well that day!
—————————–
Yesterday while having my home pressure washed and windows cleaned, I mentioned I couldn't find anyone to dig a hole to get my irrigation system fixed. The owner of the company said I'll do that, and he did.
—————————–
I mentioned to the young lady cleaning my windows that I was too tired to cook the dinner I planned and she said she be glad to cook it for me. What wonderful, thoughtful people these are. Made my day!
—————————–
The kind person in front of me at the grocery store insisted that I go before her. I only had one item and she had a full shopping cart, so I obliged, especially since I was in a little bit of a hurry – told her I would pay it forward!
—————————–
Although we should not and do not need to do so, if we could, how would we measure the worth of our acts of kindness? For me, it would be the beautiful smile on the face of a shut-in who received a plate of leftovers from an Easter meal!
—————————–
On Easter Sunday, a good friend of mine sent me the most beautiful Easter Resurrection rendition of the song "Hallelujah". The words are so touching and the voices of the two sisters singing it are so beautifully harmonized. I want to share the link with others so they can hear it, too!
—————————–
There it was – a lone shopping cart right in the middle of an empty parking space. I was in my vehicle and ready to pull off when I noticed it. A man pulled up and got out of a truck in the space next to the shopping cart. I waited to see if he would move it and either take it into the store or push it to the stall. He did neither, so I put my vehicle in park, got out and moved the cart to the stall. It was March 23 – National Day of Service – and I had felt I should be doing something to show kindness and helpfulness toward others – I guess this was it!
—————————–
Walked into our pantry Sunday to make sure there were extra filled bags made up in case we had needy visitors this Holy Week. I was amazed by a sight of shelves filled with much needed items! A little birdie let me know the pantry elves are members who decided to use their recent Covid check to help others! Kindness to help others in the kitchen – talk about making lemonade out of Covid lemons!
—————————–
I was hurriedly looking for a particular kind of Pepperidge Farm bread in Food Lion this week and found none. Stooped on the floor in front of the shelves was the bread man intently sorting and counting the loaves he had removed from the shelves. When I asked about the bread I was looking for, he immediately jumped up, said "I'll get that for you", then hurried out to his truck and met me at the check-out counter with a loaf I was looking for. And I didn't even have to tell him I was in a hurry! I hope his employer realizes what a kind and helpful employee he is!
—————————–
I was using my dolly. but still struggling to move my 2 large oblong planter inserts back around the house to the wooden boxes on my porch when 2 couples came walking by. Two strong men quickly responded to my request for assistance, easily picked up and carried the planters to the boxes and in a few minutes continued their walk. Their small act of kindness was a godsend to me!
—————————–
My cup overflows with gratitude and love for all of the many acts of kindness that have been shown to me and my family. The love of Jesus shines through his faithful servants who take the time to reach up and reach out!
—————————–
An elderly lady in the parking lot of Food Lion had unloaded her two small bags of groceries and looking around where to put her cart. Someone came along and took it back. She was so grateful for such a small act.
—————————–
Traveling on Highway 221 to Greenwood a couple of weeks ago, I met an approaching funeral procession. Like the cars in front of and behind me, I stopped as a means of paying respect to the deceased person and his or her family. Similar to standing for the National Anthem, the act of respecting a funeral procession always gets to me. I say a prayer for the person being memorialized and for the family and I feel that I am a part of something that is truly good and noble as the cars go by. I am thankful for this symbolic act of kindness that is a ministry to families during a very sad time in their lives from people who probably do not even know them but are bound together with them in our common need for a community of faith and love. After the procession was gone, the hymn "He hideth my soul in the cleft of the rock, he hideth my life in the depths of His love, And covers me there with His hand", came on the radio and seemed the perfect ending to a beautiful roadway scene.
—————————–
My neighbor knew I was frustrated about getting an appointment to get my COVID shots. She came to my house, made my appointment on laptop for me, and then she and her husband took me to SELF to get it! They also bought me an ice cream cone for "being a good girl" and not crying when I got my shot! They were so kind to help me!
—————————–
My Random Acts of Kindness Day last Wednesday, Feb. 17 began with me not having enough change in my purse to pay the tax on my purchase. The young lady behind me pulled a wad of change from her pocket and handed it to the clerk; she said, "here, I will pay it for you". I thanked her and told her this was the day for kindness to which she replied "everyday should be!". I couldn't help but agree!
—————————–
We have decided to spend our stimulus check by giving an addition to the tip of those who serve us. We will also contribute to funds that serve those in need.
—————————–
At church today, my hubby ran and got our umbrella from the car! He stood there smiling when he heard me tell someone I had forgotten to bring it in!
—————————–
A friend sent me a card … Thinking of you … she knew it was the week my husband passed.
—————————–
Someone at church told me to come to this site and read all the previous submissions. What a treat on a rainy day! Made me smile!
—————————–
When the check-out clerk at Family Dollar asked if I wanted to purchase a $1 box of Valentine candy as a part of their promotion, I told her yes, gave her $1 and gave the box of candy to her.
—————————–
I wanted to share this kindness idea from a friend who bought half a dozen roses and handed them out to girls she knew did not have a Valentine.
—————————–
I saw Jesus in the hands and feet of a daughter who gently and patiently helped her 92-year-old mother walk up to the table, sit down, and get her COVID vaccine as I waited to get mine.
—————————–
I delivered church flowers from a Sunday service to an assisted living facility for delivery to one of our church members who lives there and has been quarantined for over a year now. She called later that afternoon to say how good it felt to be remembered by someone from her Church Family! It occurred to me that this could well be a ministry for any church to provide delivery of unclaimed church flowers to shut-ins!
—————————–
To my surprise, Santa left a package for me at the church! In a beautiful box were two "Kindness" t-shirts, one that says "Kindness is Free" and another that says "Open Mind – Kind Heart – Strong Faith" (makes you think of the UM logo – "Open Hearts, Open Minds, Open Doors"). I love them and just know that Santa had an elf or two who helped deliver them to the church, so to whoever helped, I say a heartfelt "Thank You!" for your kindness!
—————————–
My nephew lives in a nearby city. He works hard and is financially secure. His heart is as big as the sea, quite often quietly doing for and giving to others throughout his day. While eating at a restaurant recently, an obviously homeless person came in, went to the counter to order some food, for which he had no money. Observing this, my nephew went to the counter and paid for the man's food. The waitress put the food in a take-out container, an obvious sign he was to go outside to eat. My nephew went over and guided the man to his table where he sat and ate with him. My nephew is one who seeks to "do for the least of these" and is a beautiful example of kindness for others.
—————————–
My daughter and I were checking out at Wal-Mart. The cashier had the most beautiful color of vibrant lime green dyed hair! My young daughter, of course, loved it, so we just had to ask if it was her real hair because it looked like it was, and we wondered how she got it that bright color! She responded that it was not – it was a wig – which was a surprise to us. We told her we loved the color and style. She went from a blank look to a nice, friendly smile as she scanned our items.
—————————–
I've never seen such love and kindness before, anywhere! The folks involved in Jane's Harvest on December 19 were aglow with happiness to see the many, many cars with items for the McCormick Food Pantry, donations of money, and cards and gifts for Jane Coolidge, who is now under Hospice Care.
Jane has touched so many lives in our town, including as active participant in Star Gazers, a group for those fighting Cancer. She has been amazingly positive with others, and there they were .. one car after another .. thanking Jane (All bundled up in the driveway) with waves and giving to the Food pantry in her name!
Her kindness started an amazing chain!
—————————–
God showed himself to us over the last two weeks in the hands that made food and left it on our front porch, through the prayers we felt, and the encouraging words sent our way as we recover from COVID.
A friend was at the post office mailing Christmas gifts. The postage came to $4o.oo. My friend gave the clerk a $100.00 dollar bill. The postal clerk did not have enough money to make change. At that point, the woman next in line said just put it on my bill. What a blessing to my friend. PS to the story. My friend asked the woman her name but the woman only would give her first name and not her address. My friend became a detective and discovered the name of her benefactor. My friend invited her to lunch. My guess is that a new friendship will be formed.
—————————–
Pastor Nels' article on "Letting God Bless You" in last week's Blast prompted me to look for "silver linings" in the midst of the difficulties this year due to Covid-19. Mine is that for me, my husband and family, our love for each other—our kindness and appreciation for each other—has grown during this unusual year, and that's something for which I am deeply grateful!
One of this week's Kindness entries prompted these thoughts about "Secret Santas" because Santa himself communicated online with us via McCormick UMC's Kindness Link! You will see below that he was seeking volunteers to help him during his recent visit to the Town of McCormick. Barb Shelley, McCormick UMC's Communications Coordinator, put Santa in touch with someone from the Humane Society of McCormick County – this Kindness Link came through to help Santa out!
This was Santa's message: I will be in McCormick this coming weekend and am looking for some additional volunteers for Saturday. We will be set up to have a photo taken with Santa in front of the MACK from 1:30-3:30 PM before the parade and tree lighting ceremony. All the proceeds from the $15/sitting paid photos are going to benefit the Humane Society of McCormick County. Last Saturday, we did the same photo event for Greenwood County's shelter and raised $530.
We are specifically looking for a photographer for Saturday, Dec 5, but have need for several other positions. There are also opportunities to serve at the Lake Thurmond RV Park in Plum Branch on two Fridays – December 4th and 11th from 1-3pm and 4-6pm and on Saturday, Dec 12th at those same times. Our goal is to raise $1,000 for the shelter and to help find loving homes for all of God's creatures. Thank you! – Santa
Another Kindness message received was: While traveling on Highway 378 this side of Lexington, SC during Thanksgiving week, our vehicle hit some debris in the road. Soon afterwards, we were pulling to the side of the road with a flat rear tire. We were just checking on roadside assistance from our insurance provider when a car whipped around and pulled in front of us. It was a young man in his early twenties who said, "I've been changing tires on 18-wheelers all day long, I think I can handle one more before going home!". Not only did he change our tire – he also called ahead to a tire dealership in Lexington to be sure they were open. With tears in my eyes, I said to him "Are you a Christian? If not, you should be – you've been such a blessing to us!" As we suspected, he smiled and confirmed that he is. We plan to send a letter to his employer to let them know what a wonderful employee they have! Acts of kindness like his make it easy for us to give thanks to our Lord and Savior!
I lost my phone while shopping in Augusta. I had my ipad with me and I went back into Sam's where they have wifi and started looking with the Find my phone app. It said it was there and I was elated.
However, as I tried to find it, it kept moving all over the store! I was literally running after it when two young employees came up to me and asked me what I was doing. At that point I was ready to cry with frustration and they immediately got me to find the humor in the situation. It turns out one of the managers had had it in their pocket and he walks very quickly! Someone had found it and handed it to him. While the girls were showing me how to further pinpoint the phone's location on my ipad, the manager went in the office and locked it in the safe.
By the end, I had my phone back and was laughing thanks to those kind girls who I found out later had taken part of their break to help me!!!
In the Food Lion parking lot this past week, I was approached by an elderly man who asked if I could spare $2 so he could purchase some kerosene. I gave him the $2 and he went on his way. Afterwards, it dawned on me, "I need a Blessing Bag in my car!" I will be prepared the next time someone approaches me for help!
The McCormick Messenger staff reported a couple of kindnesses shown to them recently: The McCormick Garden Club kindly donated one of their beautiful Christmas wreaths to the office. They also received special remembrances on World Kindness Day on November 13.
Traveling to Greenwood last week, a long log fell off a logging truck in front of me. The log landed sideways in the road in front of my vehicle. I applied the brake but was unable to completely stop, thus my vehicle rolled over the log. Apparently unaware of what had happened, the logging truck kept going. I pulled over to try to roll the log over to the side of the road so that other vehicles would not have to encounter it. A kind young man stopped to help and another motorist stopped to see if any help was needed. I thanked them for their kindness, and I really thanked God for His kindness in sending a guardian angel that kept me safe from harm!
A nearby neighbor who we rarely see and don't know very well called just to say hello and ask how we were doing – she also added she would be praying for us. Her act of kindness touched my heart and prompted me to begin praying for my neighbors, even those I don't know very well!
A kind thought on smiles! I have become fascinated with people who can smile with their eyes even with a mask on. Now I learn a "Duchenne" smile – unlike a "mouth smile" – is one that uses the muscles in the cheeks to lift them and create the lovely smile wrinkles around the eyes! How 'bout that!
I stopped at a gas station and was waiting in line to pay for a bottle of water. The man in front of me, told the clerk to include my water in his bill! When I thanked him, he said to remember to pass it on!
I was outside of Food Lion collecting for the McCormick Lion's Club Christmas Basket project. A woman, with two children with her, came up and told me that her family got a gift card from Lion's Club last year and she appreciated it since her and her husband were laid off last November. She said they have found jobs and wanted to help another family. She put ten dollars in the cane for others!
The McCormick Messenger staff report a kindness paid by a community resident who had a tree to fall on his house and neighbors and friends came to help remove the tree. The grateful man made a contribution to the faith community in honor of those who helped in his time of great need.
While shopping on Friday, I overheard two men talking several aisles over. One of them sounded troubled and expressed some concerns on his heart. The next thing I knew, I heard the other man ask him if it would be ok if he prayed with him. The man agreed, and the two of them stood hand in hand in a beautiful prayer. I thought how pleasing that gesture must be to our Lord and how much we could use more of that these days!
Several years ago, a house guest removed the sheets from his bed so that I had them ready for the washer. I thought it was such a kind gesture that I now always do the same. I do ask what the hostess would like done with the sheets because sometimes she prefers to strip the bed at a later date.
Out of the goodness of her heart, one of our crafty ladies at McCormick UMC is sewing Halloween masks for the young people in the Youth Sunday School Class! What a kind gesture that sets a beautiful example for the youth!
Pastor Nels' recent sermon on the parable of the vineyard in Matthew 21 made me think about the "tenants" of God's vineyard who came before me – specifically my parents and grandparents and how much harder they had to work than we do today to keep the family going. Things like cutting and gathering firewood, growing and harvesting food required much time and effort, and that's just two jobs! You would think they didn't have much time for kindness toward one another back then, but our hearts can remember plenty of that as well! Not ones to let any items go to waste that could be recycled, my grandmother, mother, and aunts made the most beautiful dresses, aprons, and pillowcases from beautifully flowered sacks that flour came in and often trimmed them with what they called "tatting". These items were original and one of a kind and products of going the extra mile – a reminder to me that "Kindness is truly homemade"! I still have one of the beautiful pillowcases today!
From Jennie Brantley, JAG Coordinator at McCormick High School:
My students are working on a special kindness project. We will be letting our McCormick UMC friends know about it soon, so be on the lookout!
We appreciate this kind update from our friends at McCormick High School: The fall athletic season is off to a great start. The students are slowly making the adjustments to the new norms in our school district.
My neighbors and a friend came to my husband's aid when he had a medical incident while I was in Maryland and stayed with my dog until his brother could get here to take over. God bless them all and the First Responders and EMT that stepped up until I and my daughter could get home. Then his brother drove my daughter home to Maryland Monday. If all of this is not kindness, nothing is.
Friends of ours traveled to the North Carolina mountains this past week and stopped by our home to share with us some of the fresh produce they purchased, including mountain apples. Their kindness was such a blessing to us!
I'd like to give a shout out to the kind folks who are contributing to the ministries at McCormick UMC by choosing to sign up for Amazon Smile!
Coming out of the grocery store the other day during a heavy downpour of rain, I noticed a young girl coming toward the store with an umbrella over her head. As I drove out of the parking lot, I had to stop and wait for that same young girl to cross my path while holding her umbrella over the head of this elderly, handicapped lady as she approached her car and opened her car door. The kindness of that young girl touched my heart!
I read the message on the church sign on the front lawn today. It said "Plant Kindness — Gather Love". Just imagine the possibilities of this message spreading as it is read by passers-by on busy Highway 378!
A kind neighbor provided transportation to the hospital for my surgery when no room was available on the Senior Center Bus and also to see unplanned additional doctor.
As we continue struggling with the pandemic, it's good to see kind, subtle reminders of who is in charge. Waiting at the dentist's office, I noticed that all of the magazines were taken off the racks to prevent the potential for spread of germs. There were only three items placed on a table against the wall: a kind message of gratitude to patients, a bottle of hand sanitizer, and the Holy Bible! Through my tear-filled eyes, I realized the neat ways that God communicates with us especially during difficult times!
I was out to lunch with a friend a few weeks ago and excused myself to use the restroom. When I returned she was at the counter buying someone their lunch.
My husband and I were out to dinner with a friend one evening and a police officer came in for a bite to eat. Our friend purchased his meal.
When a mentally challenged friend told me she would send me the money I loaned her for groceries as I drove her back home from the store, I knew she was a person of great integrity and honesty and that she would reimburse the money. What I did not expect was for her to place the reimbursement of a little over $100 in the mail in currency and coins! I received in the mail a thin, very lightly sealed envelope that contained the cash!!!! My friend's innocent trust of the U.S. Mail to deliver the envelope carefully and promptly made me face the fact that I am sometimes critical of the postal service. I also was thankful for the kind postal worker who expedited the envelope properly and quickly.
A friend of my daughter tells the story of travelling on interstate at night from Florida to South Carolina with her four very young sons. When she made a stop for gas, she noticed the semi that had been behind her had also turned in. The truck driver told her he couldn't help but notice her situation and that he had been following her to be sure she was safe. He continued to do so until she reached her exit in South Carolina!
We are away a good bit. When we are gone, our neighbor, who is a disabled veteran, makes sure that our trash bin is brought out to the road and then replaces it to the driveway after the trash has been picked up.
I have a long steep driveway and bad knee and hip so I have a difficult time getting my trash can up the drive. My neighbor takes it up for me each week. Last week someone surprised me and brought it back down after trash pick-up.
As is traditional in the summer, our kids and grandkids come to visit. We love to have them visit, but we find ourselves exhausted with the prep of snacks and meals. But, not this year! They let us know they would do the planning and cooking! They have been in their homes so long they appreciated getting out and enjoying the lake and someone else to talk and play with! They made all the meals.. and the real joy.. they picked up too!!
I consider it a kindness to me when a friend who is unable to drive calls and asks me to give her a ride, especially when I had previously asked her to let me know if I could ever help her in any way.
Jesus has been at the Food Lion parking lot! Going into the store, I saw one of His calling cards on the pavement behind some parked cars – when I came out of the store, the cars were gone, but the card was still there, so I picked it up. On it were the words of John 3:16 and "I LOVE YOU! – Jesus". I remember someone else reported on the Kindness link that they found one of His cards on their car while parked downtown. It's good to know He is still in town!!!
I read about a family out to dinner with a special needs child. The kid was acting up and the waitress brought over a note that said "God only gives special children to special people" from a mystery guest who paid for the family's meal.
I was walking toward Sam's entrance when a man told me there were no carts in there. He said, "Take mine, I will wipe it down for you" and he pulled out a few wipes and cleaned the cart for me! I smiled the whole time I was shopping!
It's heart- warming when small children give us a lesson in kindness – like a toddler who, when asked by an elderly gentleman to share his lollipop, held it out to give to him – quite a sacrifice for one so young!
I fell down the steps at the mall the other day. I landed on the floor right in front of the store I was going to only to find the chain mesh door was down and the only entry was to go outside the mall. That was the first thing I saw at eye level – the next thing I saw was a very young couple looking at me with kind, questioning eyes and asking "are you ok?" and "can we come around to help you?". Fortunately, I was ok and able to get up on my own. There being no other stores in that section that were open, there was no one else to observe my blunder (maybe a good thing for me!) – however, in the event I had been hurt, I was even more aware of the blessing of those two kind persons who offered to help me! I saw God today!
It was pouring rain when we left the Five Below store in Evans. The kind store clerk held his umbrella over me and my Mom as we left the store and got into our vehicle.
My girlfriend was down and out. When I went to the store to get groceries, I purchased some of her favorite beverages and dropped them by to her to cheer her up. She later told me they worked!
In a very small (7 people) socially distanced setting of strangers, it was noticeable that one couple was very withdrawn and quiet. Leaving, I looked their way and told them to have a nice day to which they smiled and responded, "You, too!". Whether their silence was just plain shyness, fear of saying the wrong thing, or strong determination to be anti-social, it was nice to hear their positive response!
I'd like to give a shout-out of gratitude to McCormick UMC's "Garden Angels" who keep the courtyard looking so beautiful – the kindness of their hands keeps us mindful of Nature's Beauty – a true gift from God!
I recently bought a play doh set for my grandchildren at the Family Dollar across from the Food Lion. The cashier said, "Wait I can get you a much bigger one which is on sale for only 5 dollars." She proceeded to go find it for me. She was so nice and went out of her way for me.
Those who are regular Facebook subscribers who kindly take the time to share messages of interest with those of us who are not deserve recognition for their kindness – recently learned of the terminal illness of a dear friend who has moved away from such a kind friend!
Be on the lookout for Jesus on the streets of McCormick! While my car was parked on Main Street, He left a light blue calling card there with the words of John 3:16 on it and said "I Love You!" – Jesus!
Walked into Food Lion and the woman in front of me disinfected a cart and passed it to me saying, "Do this for the next person and enjoy her smile!"
My brother came for a short visit, and like an answer to prayer, quietly went downstairs and spent a day cleaning the workshop and finding a home for all the tools which had sat untouched since my husband moved to his heavenly home. An unexpected kindness and special blessing.
I thank the special, kind angel who takes time each week to collect and assemble these acts of kindness for us all to enjoy! Amen? Amen!
I recently helped a vendor at the McCormick Farmers' Market take her tent down when a storm came up.
I saw God the other day in a hospital elevator. He was a little Hispanic boy with his family who smiled at me and replied "Yes, m'am" when I asked if they were going to the same floor. I quickly responded about what nice manners he had; he smiled again. I then looked at his parents and sisters and told them what a beautiful family they were – then we all smiled! Simple acts – beautiful results!
Happy Father's Day greetings take on a very special meaning when they come from the pure and kind heart of a mentally challenged young man who takes the time to make personal phone calls to every father on his list of friends!
I had been praying for God to show me how I can help someone. While leaving Food Lion I saw a very feeble old black man with a cane trying to climb up the embankment to the parking lot and kept falling back down. I turned around and helped him get up that hill. He was so appreciative and I was so blessed.
In a parking lot today, a handicapped lady was having difficulty holding onto her shopping cart while using her cane with one hand for balance and, with the other hand, trying to remove a large bottle of substance from her cart. When I asked if I could help, she said "oh, I would appreciate it". She looked at me and asked, "Where's your mask?". I told her it was in my pocket – I had worn it but it began to smother me in the store so I had removed it. She of course was wearing a mask. As I moved her shopping cart to store it, she reached into her car where she had a bag of masks that she had made and handed me one that was designed to allow more room for your nose – just what I needed! Her kindness and thoughtfulness of others really made an impression on me!
Someone left masks in my mailbox with a note that said, "We appreciate all you do for us. We pray you stay safe and healthy!"
An angel in our community has been donating fabric, elastic, twist ties for nose pieces and more, for all of us who have been making face masks. If we needed anything, she would find it on line or wherever and bring it to us. She wouldn't let us pay for anything. She went even further. When she dropped these items off, she would include, hand soap, sanitizer, wipes, biscottis and other snacks to sustain us. She has been doing this for over 2 months and continues to do this. She is a true blessing to our community.
I have an 82 year old friend who visits her "older" friends every night in her golf cart to give them socialization and checks on their health. Such a blessing.
The staff at The McCormick Messenger have continued to be the recipients of Acts of Kindness from friends. Recently, someone purchased paper towels, a precious commodity during this pandemic, and brought them by the office.
I experienced a restaurant waitress sharing her faith with a customer who is caregiver for her aging Mom who has dementia. The waitress kindly shared her similar experience and she encouraged the customer by telling her that God is with her and will help her get through her struggles.
In speaking with a family member recently, I was surprised to hear her say that her next-door neighbor had come over and mowed her yard which took several hours – this was the same neighbor who previously she often spoke of with words that were not so endearing.. It felt good to realize the pandemic has affected both of their hearts in a positive way!
A group of our "church ladies" are putting together bags filled with articles of necessity for some less fortunate friends. Two other ladies from the church have agreed to make and donate 18 face masks, and a donor who has a large commercial cleaning business has contributed bottles of hand sanitizer, Lysol spray, toilet paper, and paper towels! May God richly bless these friends for their unselfish and generous acts of kindness to this project!
I was leaving the grocery store struggling with 3 heavy bags of groceries. All of a sudden a woman appeared beside me and said, "Let me help you with those". She took a bag and opened my car door for me. I feel sure she had a wonderful smile, but I couldn't tell because of her mask.
I would like to call attention to the actions of those persons who organized and participated in drive by parades to honor students whose school year studies and activities were interrupted for the year and the residents of assisted living facilities and nursing homes with most compromised health circumstances who have been cut off from family and friends. They should not go unnoticed as we seek beautiful acts of kindness!
The McCormick Messenger had a kind person drop doughnuts by the office several times for staff to enjoy during Pay It Forward Week!
My Mother's Day was blessed to receive a Mother's Day greeting by phone from a friend whose Mother has been deceased for a number of years – one would think it should be I who called my friend who lives alone but instead I received a blessing by his beautiful Act of Kindness!
I mentioned to a friend that the store was out of popcorn. Guess what showed up in my mailbox the next day! It sure made me feel that I wanted to 'pay it forward". So I called a friend who is quarantined and asked if she needed groceries… she did!
Our Pay It Forward Day began with a telephone call from one of our nice neighbors letting us know he and his wife are enjoying seeing our Faith Over Fear cross in our front yard. He also let us know they have an early Greek Christian sign of the fish in their front yard, so we are going to be sure to check it out!
I anonymously remembered an old friend in a special way on Pay It Forward Day as that day – April 28 – was also her birthday!
Community and neighbors checking up on those around them and performing small acts of kindness for them whether asked or by discerning a need.
Sacrificial act of kindness — a granddaughter in Florida sent her grandmother in SC – by special delivery mail – a 12 count big roll package of Angel Soft toilet tissue because she knew her grandmother had found only empty shelves for over 4 weeks and was nearly out.
I received a message from a cousin that when she read her Upper Room devotional she thought of me and said a prayer for me. The fact that she did that was an act of kindness in itself, but her message to let me know it made it even more special to me! She also sang praises for the committee at her church who delivers the Upper Room to her home – another acknowledged act of kindness!
Visited a friend of mine today who doesn't have much time left. This will probably be the last time we get to visit. We had such a great time talking old memories. We both felt blessed. I'm so glad I visited. We sat far apart on a porch and sent a virtual hug. It's hard seeing those that are suffering or dying but worth it for you and that person.
I made phone calls to a couple of mentally challenged ladies who live alone to be sure they were ok during our current pandemic. My faith was strengthened to realize how strong their faiths are!
At the post office this morning, a kind stranger opened the door for me. When I thanked him, he replied "Remember God loves you and He is with you". I responded with an "Amen"! His message sounds like a good one to "pay forward" to others on Pay It Forward Day or on any and every day!
I had been given a baby afghan blanket to "finish" by a widower who found it in his departed wife's projects. He wanted to give it to a relative who was about to give birth. It didn't really need much work … except to redo the 'casting off' row which was too tight. That was a task beyond me (VERY small needles needed!) but I called a friend who knits. She said — bring it to me and I will redo it for you! She did … and sewed the "Made by …" tag on it too. Now the afghan is done and the widower can give it to that family member as a special gift from his departed wife. Such a kind thing she did for me. Thank you, God, for friends with talented, willing hands.
It was shared with me by a friend today that once a week she and her husband order dinner from a different place to help out the small businesses. What a great idea. If we all do that we can make a difference.
After shopping for my groceries and going through the checkout line, a young man in uniform directed me to get in front of him. I thanked him kindly. When I began to pay, this same kind young man, told the cashier to put my total on his check. How thankful I was that kindness still prevails in this world!
At the Burger King drive-thru today, I was informed that the person in the vehicle in front of me had paid for my meal! So, I paid it forward by paying for the meal of the person in the vehicle behind me! I would like to think this chain might have continued since the line was wrapped around the building, but regardless of that, my heart sure was warmed by the act of kindness of the person in front of me!
Checking out at the food store, I encountered the teenaged clerk that I prayed with at her request a few days before. She indicated her evening had gone well following our prayer – Praise God, and may He continue to bless that young lady!
Today I went to a lady's house to get a mask of which she'd made hundreds. She also gave me a small bouquet of tulips. She must have known I needed an extra boost. Now there's a lady who addresses the bigger needs as well as small kindnesses.
A little nine year old boy wanted to help out during this bad time. He sold his comic book collection for some money. He donated his $9.00 to a local hospital. I think we'll see many acts of kindness and generosity during this young man's life.
I found out a neighbor had no hand sanitizers, gloves, or masks, and having spent the day cleaning out my bathroom closet I shared my "treasures" I had found.
Checking out at a food store the other day, I had an unusual occurrence. The teen-aged clerk asked me if I pray. When I told her "yes", she asked if I would pray with her, so we prayed softly and briefly for her to have strength to deal with whatever was troubling her. She thanked me, and I left with my groceries. How beautiful to see God at work in the lives of young people!
It's beautiful to see all the acts of kindness going around during this desperate time. Teachers reaching out to help students at home; people calling and sending cards to shut ins and asking if they need anything; I could go on and on.
On March 20 and 21, my daughter and grandchildren joined their neighbors who were looking for something to do that's safe and gets them out of the house during this time of pandemic restrictions. They went outside and wrote uplifting messages and drawings on their sidewalks with colorful sidewalk chalk. Later they took a walk to see what their other neighbors had created on the sidewalk! It is hoped that others will become Chalkers, spread some kindness, and Chalk their Walks!
I have been so touched by those giving me a call saying they have to go into town and do I need anything. I have to go into town on Monday and have called others to see what they may need.
In the check-out line at the store, I overheard a customer compliment the clerk as she was checking out on how well stocked the store was.
I observed a young child holding the door open for her mother as they were leaving the store, then she held the door open for me!
I saw a chain reaction of kindness in my neighborhood when I observed a man who cut the lawn of his neighbor (a disabled veteran). While he was doing that, another of his neighbors came over and edged his yard!
Some years ago I started a practice of not re-claiming my quarter at Aldi's when I return my shopping cart – I simply put the cart back into the stall behind the other carts, ready for the next shopper to pull out for use without having to insert a coin. In a hurry the other day, and without a quarter, I found the next available cart had been left ready to use with no coin insert needed! I hope that my very tiny gesture might have made someone else's day the way someone else's did mine that day!
I observed the generosity and kindness of a man who gave a $40 tip to a waitress who went out of her way to show extra special kindness to a special needs customer.
I had someone tell me recently that something I said to her years ago changed the way she looked at and lived her life. You never know what small thing you say or do can make such a difference.
Saw a woman struggling with the pumps at the "new" gas station and a teenager driving by on a bike stopped to help her…..
McCormick Girl Scouts want to thank the ladies of MUMC for a fun meeting mixing, rolling and cutting out dog biscuits – the Scouts will spread the kindness when they deliver the treats to the Humane Society….
Taking a friend that is ill to lunch….
Took my hairdresser a casserole so she wouldn't have to cook when she got home….
A very special lady purchased dinner for the McCormick Men's Basketball Team at Texas Roadhouse…