WORSHIP WITH US – SUNDAY 10AM
Online Giving
Quick-Step Guide
(PDF) for setting up your account and making your first donation.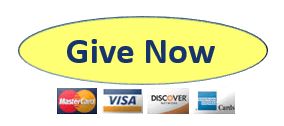 Thank you for giving to McCormick Methodist Church. Your gifts enable us to fulfill our mission of "Reaching Up and Reaching Out".

from Rev. C. Nels Ledwell
'Twas the beginning of Advent
This Week I would like to share with you a poem that is based on a rather famous poem about Christmas called 'Twas the Beginning of Advent'. It is by Todd Jenkins. It will tell you a little bit about this season we celebrate.
'Twas the beginning of Advent and all through the Church
Our hope was all dying we'd given up on the search.
It wasn't so much that Christ wasn't invited,
But after 2,000 plus years we were no longer excited.
Oh, we knew what was coming no doubt about that.
And that was the trouble it was all "old hat."
November brought the first of an unending series of pains
With carefully orchestrated advertising campaigns.
There were gadgets and dolls and all sorts of toys.
Enough to seduce even the most devout girls and boys.
Unfortunately, it seemed, no one was completely exempt
From this seasonal virus that did all of us tempt.
The priests and prophets and certainly the kings
Were all so consumed with the desire for "things!"
It was rare, if at all, that you'd hear of the reason
For the origin of this whole holy-day season.
A baby, it seems, once had been born
In the mid-east somewhere on that first holy-day morn.
But what does that mean for folks like us,
Who've lost ourselves in the hoopla and fuss?
Can we re-learn the art of wondering and waiting,
Of hoping and praying, and anticipating?
Can we let go of all the things and the stuff?
Can we open our hands and our hearts long enough?
Can we open our eyes and open our ears?
Can we find him again after all of these years?
Will this year be different from all the rest?
Will we be able to offer him all of our best?
So many questions, unanswered thus far,
As wise men seeking the home of the star.
Where do we begin how do we start
To make for the child a place in our heart?
Perhaps we begin by letting go
Of our limits on hope, and of the stuff that we know.
Let go of the shopping, of the chaos and fuss,
Let go of the searching, let Christmas find us.
We open our hearts, our hands and our eyes,
To see the king coming in our own neighbours' cries.
We look without seeking what we think we've earned,
But rather we're looking for relationships spurned.
With him he brings wholeness and newness of life
For brother and sister, for husband and wife.
The Christ-child comes not by our skill,
But rather he comes by his own Father's will.
We can't make him come with parties and bright trees,
But only by getting down on our knees.
He'll come if we wait amidst our affliction,
Coming in spite of, not by our restriction.
His coming will happen of this there's no doubt.
The question is whether we'll be in or out.
"Behold, I stand at the door and knock."
Do you have the courage to peer through the lock?
A basket on your porch, a child in your reach.
A baby to love, to feed and to teach.
He'll grow in wisdom as God's only Son.
How far will we follow this radical one?
He'll lead us to challenge the way that things are.
He'll lead us to follow a single bright star.
But that will come later if we're still around.
The question for now: Is the child to be found?
Can we block out commercials, the hype and the malls?
Can we find solitude in our holy halls?
Can we keep alert, keep hope, stay awake?
Can we receive the child for ours and God's sake?
From on high with the caroling host as he sees us,
He yearns to read on our lips the prayer: Come Lord Jesus!
As Advent begins all these questions make plea.
The only true answer: We will see, we will see.
See you in Church or online in this upcoming Christmas Season!
Your Pastor,
Nels
Preparing for Worship
Sunday, December 3 – 10AM
First Sunday of Advent
Holy Communion
Scripture Lesson: Mark 13: 24-37
Message: "Where is Your Home?"
MMC STEWARDSHIP TEAM
You should have received your stewardship letter and pledge card last week.
Please fill out the pledge card even if you use VANCO for your giving. You may place your card in the collection plate, take it to the office, or mail it to the church at MMC P.O. Box 267, McCormick, SC 29835.
If you do not receive a letter and pledge card, please contact the church office at 864-8522-2394.
Acts of Kindness
Kindness Update – Kindness is Finding Our Kingdom Time!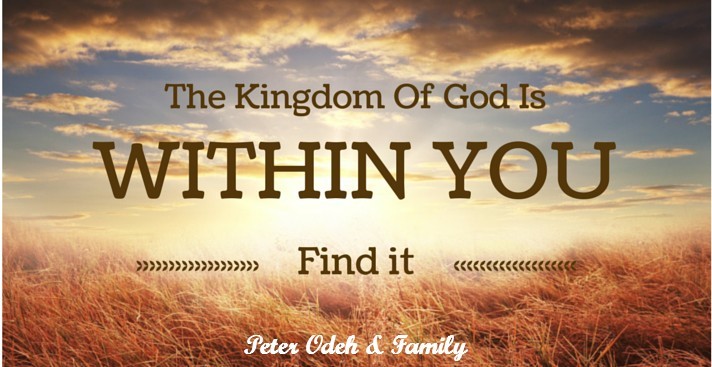 I thought that Pastor Nels' sermon this past Sunday entitled "Finding Your Kingdom Time" was a great follow up to last week's Attitude of Gratitude Challenge! The scripture was Matthew 25: 31-46, and we were challenged to think about our personal "Kingdom Time" as he mentioned a recent study that revealed we should be spending approximately 11 hours per week in service to the needs of others. In verse 45 of that passage in Matthew, Jesus says, 'I tell you the truth, when you refused to help the least of these my brothers and sisters, you were refusing to help me.'
We had a couple of great responses about last week's Challenge, and I share them below:
1 – Wow- that was fun! After reading that long list, I decided to do something with my grandkids. I took cards and asked them to think of one neighbor who did something nice for them this year and we'd sneak the card into their mailbox. Turns out it was a lot of fun for all of us. They decided to give them some of their left-over Halloween candy and took the card to their door. Thank you for your kindness in "nudging" us! It is what Thanksgiving is all about!
2. As directed, I printed me a copy of the Attitude of Gratitude Challenge last week, read it, then put it where I could refer to it during Thanksgiving week. With the challenge in mind, I was surprised to see that I had a score of 10 to report back! As I counted my blessings, I counted this opportunity to make me more aware of my need to be grateful!
Thank you to those who shared their stories, and thanks to Pastor Nels for keeping us mindful of our Kingdom Time!
Have you seen God today? If you see God at work this week, there are two ways you can share what you saw!
1)
Be a blessing to others by sharing your Act of Kindness (no names please) on our website, or use this link! Then check back each week to learn how others are passing on acts of kindness! The link is
https://www.mccormickmc.org/acts-of-kindness
2) There is a Kindness box in the library on the window sill, along with paper and pencil. Share your God-Wink, perhaps someone else will be inspired!
STEPHEN MINISTRY
READY TO LISTEN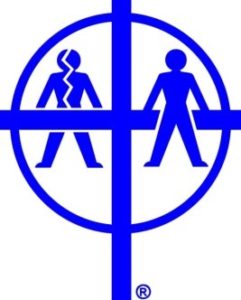 If you are experiencing any type of difficulty and you need someone to listen to you, with whom you can share your feelings and receive acceptance and Christian love, please consider being in a relationship with a Stephen Minister at MMC.
Start by calling Pastor Nels or one of the Stephen Leaders and begin a 'fellowship' with a Stephen Minister. We may be reached through the church office at (864)852-2394.
FELLOWSHIP HOUR
It's wonderful to see our guests and our church family sit down together with a cup of coffee and a treat after church! Many new friendships are developing!
It's time to sign up to be the hosts for October, November and December. Please take a minute on Sunday to sign up for a time to bring some goodies. They do not have to be home-made, remember! If you have any questions, please contact Carol Myers.
CONGREGATIONAL CARE COMMITTEE
The Congregational Care Committee wants you to know they are there to help you if you ever need transportation, meals or a visitor! Please contact Kim Jackson if you or someone you know needs help or if you would like to be added to the list of volunteers.
Download Our App
Stay up-to-date while you are on the go with the latest events, newest sermons, and all the happenings at MMC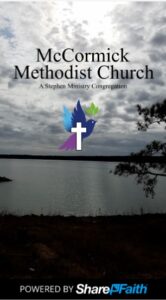 For Apple Devices:

For Android Devices:

The first time you use the app you will be
prompted
to "Find Your Church".
Just begin typing "
McCormick Methodist Church" and our church name
will appear in the list for you to select.
Click the link below to view a short video on setting up your app.
Upcoming Events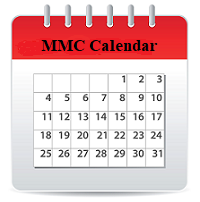 CHRISTMAS SERVICES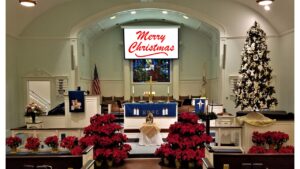 Sunday, December 17
Worship Service -10am
Come & Adore Him … a Christmas Musical
By MMC Chancel Choir (Lindy Stahlman, Director)
Sunday, December 24
Worship Service -10am
Christmas Lessons and Carols
Christmas Eve Service – 3pm
Candlelight and communion service celebrating the Birth of Jesus Christ
CHRISTMAS COOKIE EXCHANGE
DECEMBER 9 2PM
Ladies, You are invited to a Christmas Cookie Exchange in the Fellowship Hall on December 9 at 2pm. We will work as a team to decide the amount of cookies we will bake and swap. The important thing is to sign up on the easel in the Fellowship Hall if you are interested in getting together and enjoy each other's cookies and fellowship!
Carol Tummons will be calling those who sign up and let you know.
EPWORTH CHILDREN'S HOME
2023 ANGEL TREE LIST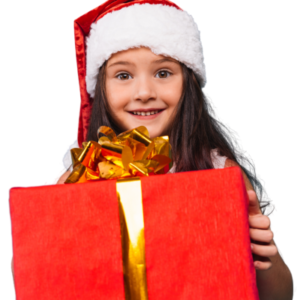 M&M's small group ministry thanks you for your generosity! All the items for the Angel Tree for Epworth have been assigned. Thanks to you, many will benefit and feel loved.
Remember, the deadline is December 3. If you have a question, contact Gail Gore.
SECRET SISTER CHRISTMAS PARTY
DECEMBER 12 5:30
Ladies of McCormick Methodist Church, mark your calendars for a delightful evening of revelation and celebration! On December 12th at 5:30, we'll gather for our long-awaited Secret Sister Christmas Party.
This heartwarming event is the grand reveal, where each participant will finally discover who their Secret Sister has been all year. Since last December, each one of us selected a random name and anonymously shared surprises, thoughtful birthday gifts, and tokens of love for various special occasions.
This initiative, the first of its kind at McCormick Methodist Church, has been a beautiful journey. It's our hope to make this an annual tradition, creating lasting bonds and spreading joy within our community.
The evening promises to be filled with joy and fellowship as we enjoy a delightful dinner and scrumptious desserts. It's an opportunity to share in the Christmas spirit, as we unite to reveal our Secret Sisters and present them with a special Christmas gift.
Let's come together to celebrate the spirit of giving and sisterhood on this special evening. If you are a Secret Sister please RSVP by signing up in Fellowship Hall.
Barb Jeffers and Kim Jackson.